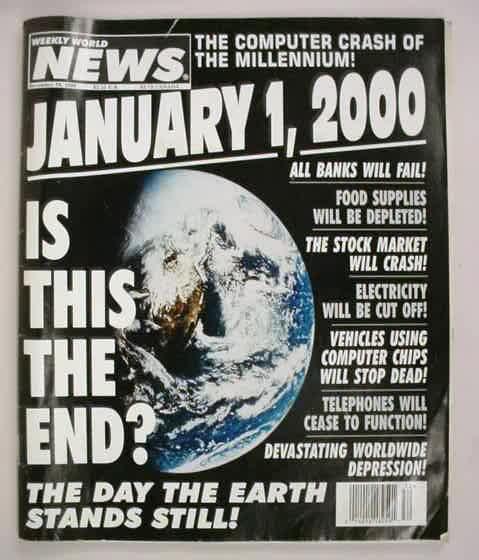 For the most part I get along with electronics. I don't watch a lot of TV so I don't normally care when the remote is MIA. As long as my iPod doesn't get stuck in the same ten song loop (like it did recently), I have no complaints. My household appliances are behaving at the moment, my car is running well and I'm no more digital camera challenged than I was a week ago.


But my computer is trying to kill me. And sadly for me, with the advent of blogging in my life, it has the power to do it. Wednesday morning my entire desktop was gone. My screen saver - the southern leaning beach shot - was still there, but all my files, photos, bookmarks and tool bar were gone. Bloglines was gone. Vanished in a puff of smoke. I couldn't even exit off the page since there was nothing to click on. I had to shut down the computer and do a restart.


At first I blamed this on an overindulgence in Champagne at Bunco the night before, so I went to lie down until my vision cleared. When I got the courage up to look again it was unchanged. All my stuff was gone. My headache, however, was still there. And growing by the minute.


The FG tried to figure out what was going on and was unable to. He thought he had at least found my files drifting through the computer cosmos, but they were jacked up, too. Every time I tried to comment on a blog it came out on the FG's account no matter what I did. So I spent the morning trying to comment and then deleting because it looked a little odd when this guy no one had ever heard of started saying things in my voice. Capiche? You've gotta kind of have a history with people before you start abusing them, so this would never work. He'd just look like a stalker, and a mean spirited one at that.


And then there's Bloglines. That wonderful, fabulous invention that keeps all your regularly read blogs in one place so when there's a new post you know it ASAP. Then, one click later, you can read and comment and do all those fun things. I'd resisted Bloglines for a long time, but when laurie and willowtree told me (relatively) nicely to grow up, I gave it a try. And my life was changed. For the better. But now it's gone. And I miss it dreadfully. I can get to it, but if I try to comment off of it it shows up in my husband's name and he doesn't even use Bloglines.


So, back to my blog. Since I'm making Gumby's page my new home base, every time I want to go to my Blogger dashboard I have to google Blogger, then put in my password and navigate that way. The passwords aren't saved because I don't want my kids to be able to easily access composing on my blog. If they could you might one day find an entire post of fart jokes and pictures of dog butts, and we all know where you would go first if you wanted that. Every now and then something he has set up on his page (like a World of Warcraft icon) bursts out of nowhere and scares the hell out of me. Or Neopets. It's like a home invasion gone computer generated.


All the things that were so easy before (because I had everything bookmarked) now take forever. Hyperlinks. Inserting photos. Simply finding a specific blog. I have to stop. I'm tearing up and scaring the dogs.


So...If I seem a little absent, it isn't on purpose. I'm trying. Hopefully we'll get it figured out and my life can continue on its own peculiar course. We may have to get someone in to look at it, but at this point I don't even care. What did Santa bring you, honey? He brought me bookmarks! And files! And comments in my own name!


Hell, at least coal in your stocking is useful.


I'm leaving you with a "video" of my favorite non life or death trouble song. I've sung this through a boatload of trouble and it's bursting forth now, too. I say "video" because there's no stinkin' picture, just music. How very appropriate that there should be a problem. I sang this song so often for so long that my Amazon parrot also sang it. It was cute from him. We even made up a special version that we sang on the way to the vet. (It isn't mandatory to be a dork if you're blogging - but it helps).