As we get deeper and deeper into the holidays it starts getting more and more about the food. So how about this week we talk about


Favorite Holiday Foods


This could be something you only think of or eat this time of year, or it could be something that brings back really strong memories of someone or something. Maybe it's a food that is on your table year round but assumes a special significance around December. Whatever it is, we want to hear about it.




#1. Trader Joe's Pfefferneuse. The best pfefferneuse cookies in the world, bar none. And they only sell them from Thanksgiving until right after New Years. My mom sends us boxes full which we devour, leaving powdered sugar trails all through the house.


When the box arrives you'd think our lottery check had gotten here. I don't know why these are so different tasting, but they are. I don't particularly care for regular pfefferneuse, but these are to die for.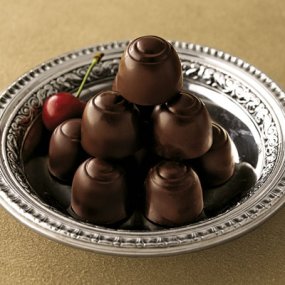 #2. Chocolate covered cherries. My grandmother always had boxes of these in the house around the holidays and every time I see them I think of her. And of course they taste great, too. I go so far as to hide these from the kids. (Now that I think of it I hide pfefferneuse, too. Hmm. Bad mommy with powdered sugar lips and chocolate fingers).


Sometimes I bite into the cherry and make a big mess. Sometimes I pop the whole thing in my mouth and imagine how embarrassing it would be to choke to death on a chocolate covered cherry. Lets hope it never comes to that.









#3. Tamales. A couple of years ago the Film Geek and I tried our hand at making tamales. His grandmother was Mexican and made them for the holidays every year, so it was something that had a special significance for him. And I have to say they came out pretty darn good. We filled some with spiced beef and some with spiced chicken. Last year, for the veggie people, we made a cotija cheese and jalapeno filling that was terrific. (As an aside, we've also made stuffed grape leaves and have been fascinated with how similar the whole process it. You even roll them the same way).


Last year we thought we'd try something new and we made tempura for Christmas dinner. It was wonderful, but I was a little aggravated at how much time in the kitchen it took. Three guesses what everyone wants again this year.

Who cares about dinner? Just pass me the cherries.