Today let's talk about...
My Three Favorite Comfort Foods
Now normally I'm more of a cold weather comfort food eater, but things have been stressful around here lately, and I find myself reaching out for my trusty stand-bys. It's funny, because no matter how "grown up" my taste buds have become, my most beloved comfort foods haven't changed in years. You could even call all three of them "kid foods" if you wanted to. Maybe that's part of the comfort appeal. Whatever it is, they usually do the trick.
#1. Mashed Potatoes.
I like them kind of lumpy and with butter, s
alt and pepper. No gravy. If you're feeling especially in need of comforting you can even play with them for a while before you eat them. Gotta do something to cool them down, right? I don't make mashed potatoes a lot, to tell the truth, and when I do they've usually got something else in them, like roasted garlic or cheese. But I order them often whenever I'm eating at any restaurant that has diner-like tendencies. The cafeteria at work usually has pretty good mashed potatoes, and sometimes during a really insane day I'll run down for a quick take out and a sanity break. It usually fixes me right up.
#2. Peanut Butter.
I could write a love poem to peanut butter. I love it that much. I prefer chunky, but I don't play favo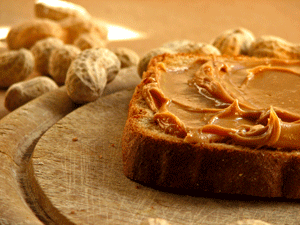 rites. We have a split household on chunky/creamy, so we always have both on hand. Sometimes if I can't make up my mind I put chunky on one side of the bread and creamy on the other and just slap 'em together. No jelly, just PB, although I do adore it with apple or pumpkin butter. The bread is absolutely non-essential too. Apple slices and bananas always taste better with a little smear. I have been known to just grab a tablespoon and get to business with the jar. If I'm really in the dumps and have some chocolate chips on hand I load up the spoon with PB and then dip it in the chocolate chips. Repeat as needed.
#3. Popcorn.
The longest years of my life were when I had braces and couldn't eat popcorn, because this is my
most
favorite comfort food. No contest. I'm a puri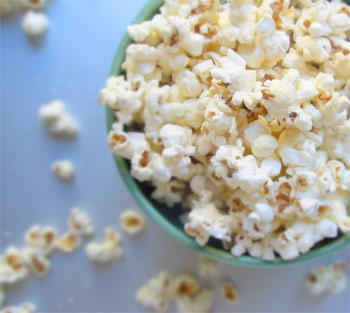 st, though. I'll eat microwave popcorn in a crisis, but I'd really rather not. I like it made in a real pot, with oil. I always intentionally scorch the bottom a little bit so there are some slighly burned kernels. Sprinke with seasoning salt (or red salt, as my kids call it) and eat the whole bowl. I don't like butter on popcorn and don't see the point of air popped. Lately, I've been lightly dusting it with chipotle powder and garlic powder and it's out of this world if you like spicy. When I'm home alone this is my lunch more days than not, and I can feel my blood pressure go down with the first handful. Never fails.
Does anyone else notice that this list appears to have been brought to you by the letter P? Strange, huh? So in keeping with the P theme...
People Please Publish Personal Preferences. Or as we say in non P-ville, let's hear about your favorite comfort foods...please?