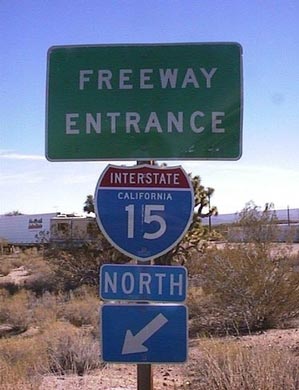 Two weeks from today I'll be on an early flight to LA. It will be my first trip home in almost exactly ten months. And do you know what else?




I'm going alone.

I'll only be in LA for three days, but I already have my list (well, of course I do) of what I need to do while I'm there. Ikea is mandatory as are the best fish tacos in the world at Senor Fish. I'll obviously make a trip to kneel at the altar of Trader Joe's. I will make speedy rounds of family and friends just to remind everyone of how pleasant it is to have me 1600 miles away. I have to get to the beach, however briefly, assuming that it isn't still on fire. And do you know what else?

Thursday morning, my mom and I are packing up one of their cars and we're driving it back to Kansas. Road trip, baby. Thelma and Louise hit the interstate. I'm so excited, even the Mojave Desert looks good. I just love road trips. And I cannot even remember the last time I got to spend two uninterrupted days with my mom. Oh my god, is she going to be sick of me. It'll be great!

Two days with a 64 oz Diet Coke in one hand and a steering wheel in the other. Two days of diner food and hotel room chick flicks. Two days to hang out with my mom and decompress. (Until she starts bitching about my driving and telling me to slow down, anyway). Hold on to your hats, everyone. I sense some really good blog material coming on.

I can't wait.